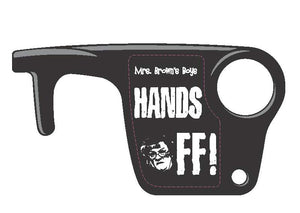 Hands Off Mammy's Tool!
This handy hygiene key fob can be used to push buttons like doorbells, traffic light crossings and ATM keys and pull door handles without having to touch them.
It can be hung on your keys so it is always to hand.
Black with white print. Size 90mm x 50mm
Stay safe, use your tool and wash your feckin' hands!