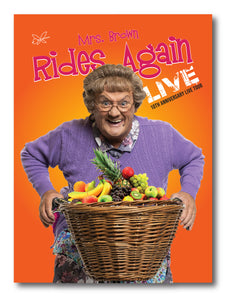 Mrs. Brown Rides Again Tour magnet.
The full colour tour poster image of Mrs. Brown Rides Again, with Agnes riding her bike with a basket full of fruit, on a magnet.

Previously only available to buy at our merch stands at the Rides Again live shows, we have a limited amount in our warehouse for shipping today!